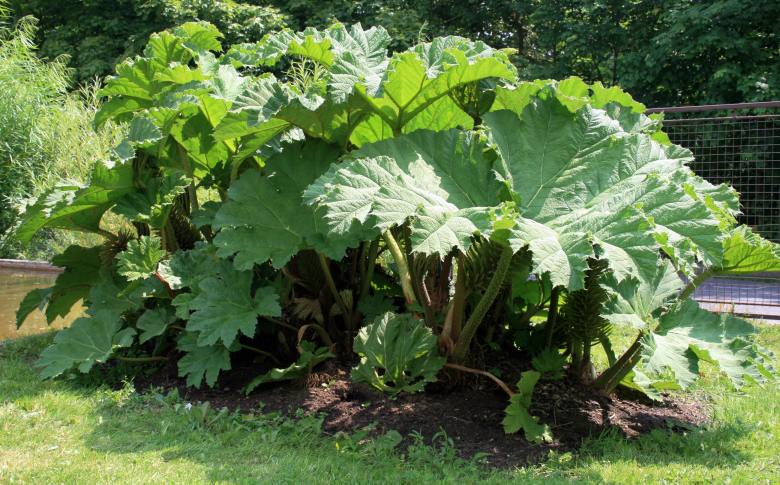 In an exotic garden, a Gunnera can not be missed. This eye-catching rhubarb family member catches the eye directly with its huge leaves which can become up to 2 meters (6 ft 7 in) in diameter. Unfortunately, the much smaller Gunnera tinctoria is mostly offered for sale as being a manicata. Often from ignorance. The difference is indeed not always easy to tell if you can not compare them. In this article we show them side by side.

Gunnera tinctoria vs. Gunnera manicata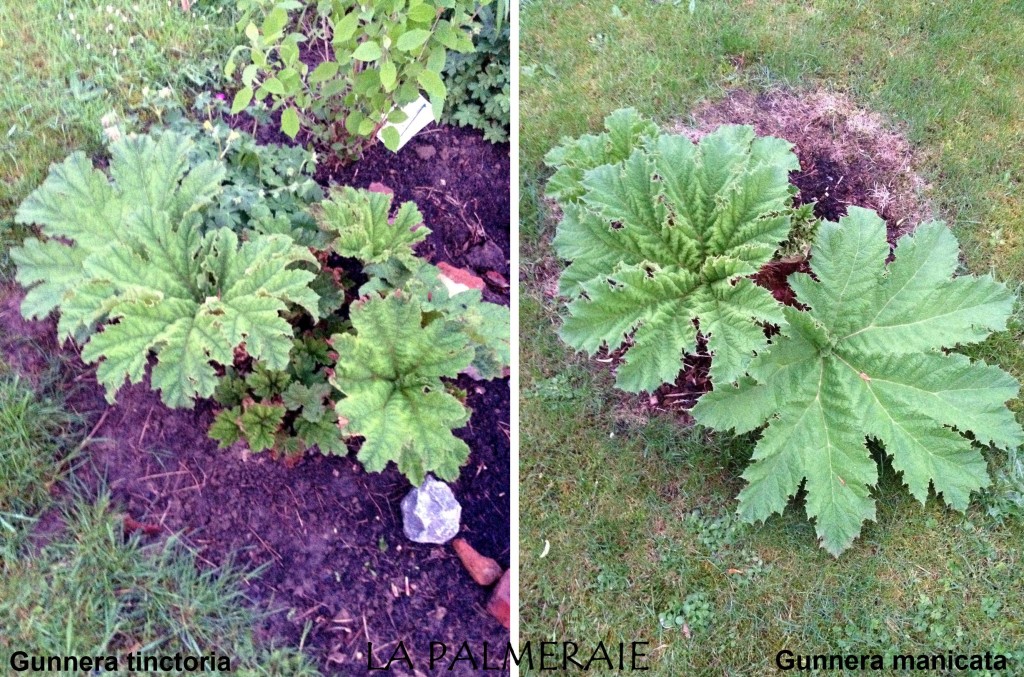 the leaf of the tinctoria (left) looks more messy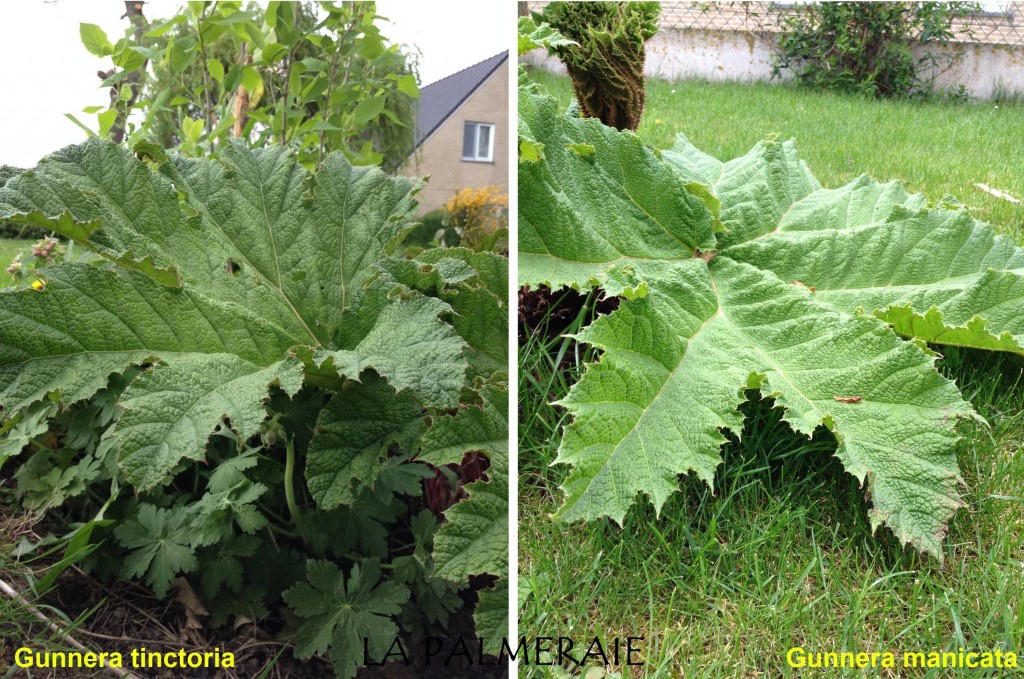 the leaves of the manicata are much flatter, where those of the tinctoria are more in funnel form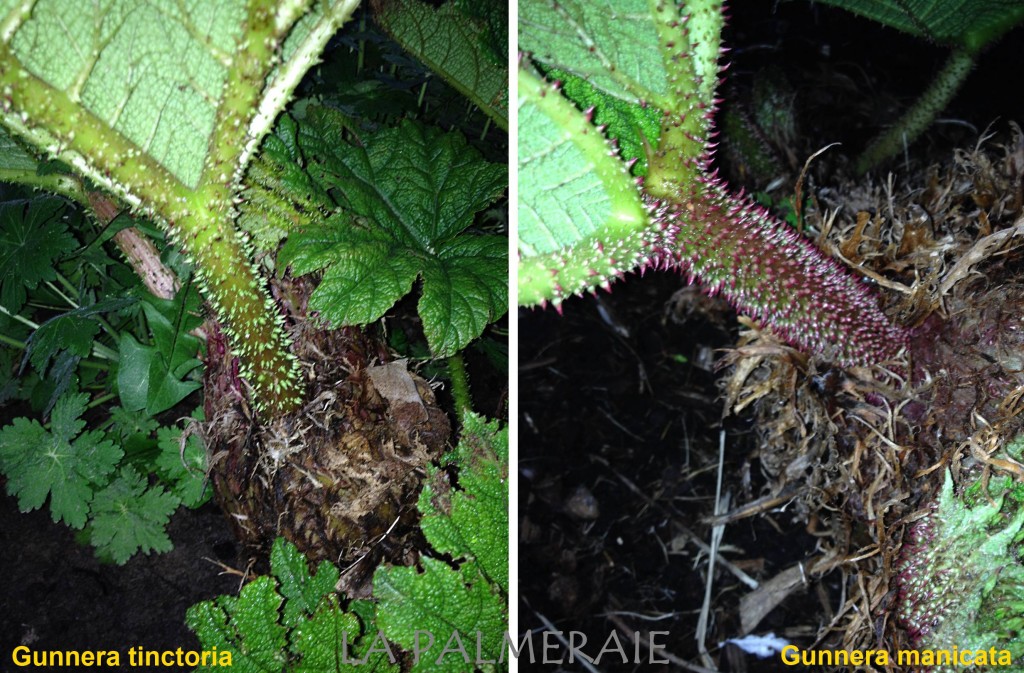 the manicata's petiole has more spines and looks a lot rougher
on the bottom of the leaf the tinctoria has trichomes (hairs) on the main leaf nerves, the manicata lacks trichomes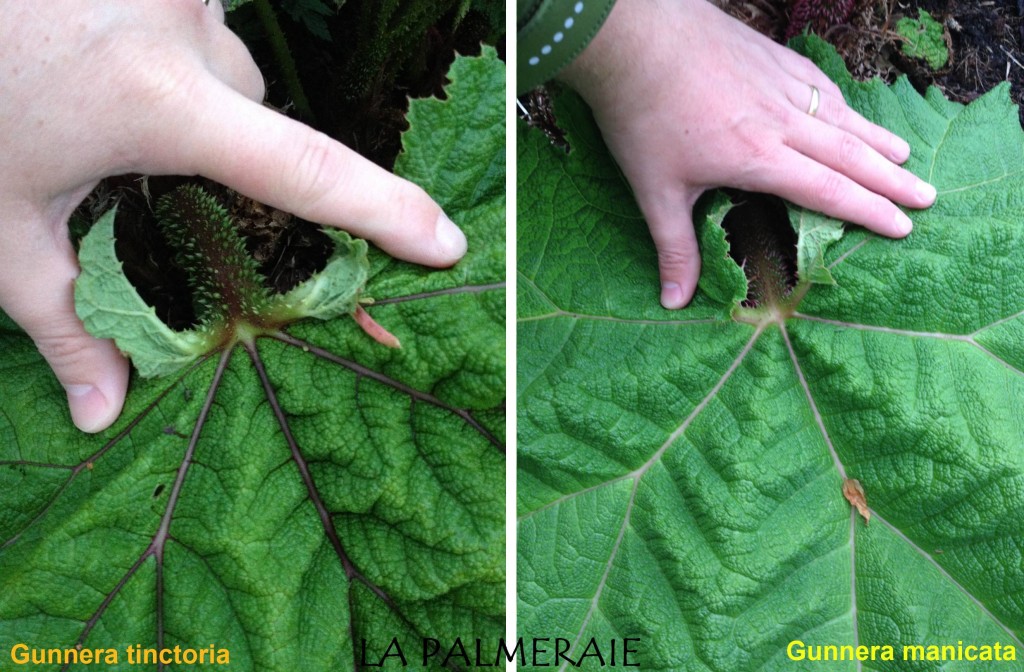 on the tinctoria the red color spreads far into the leaf nerves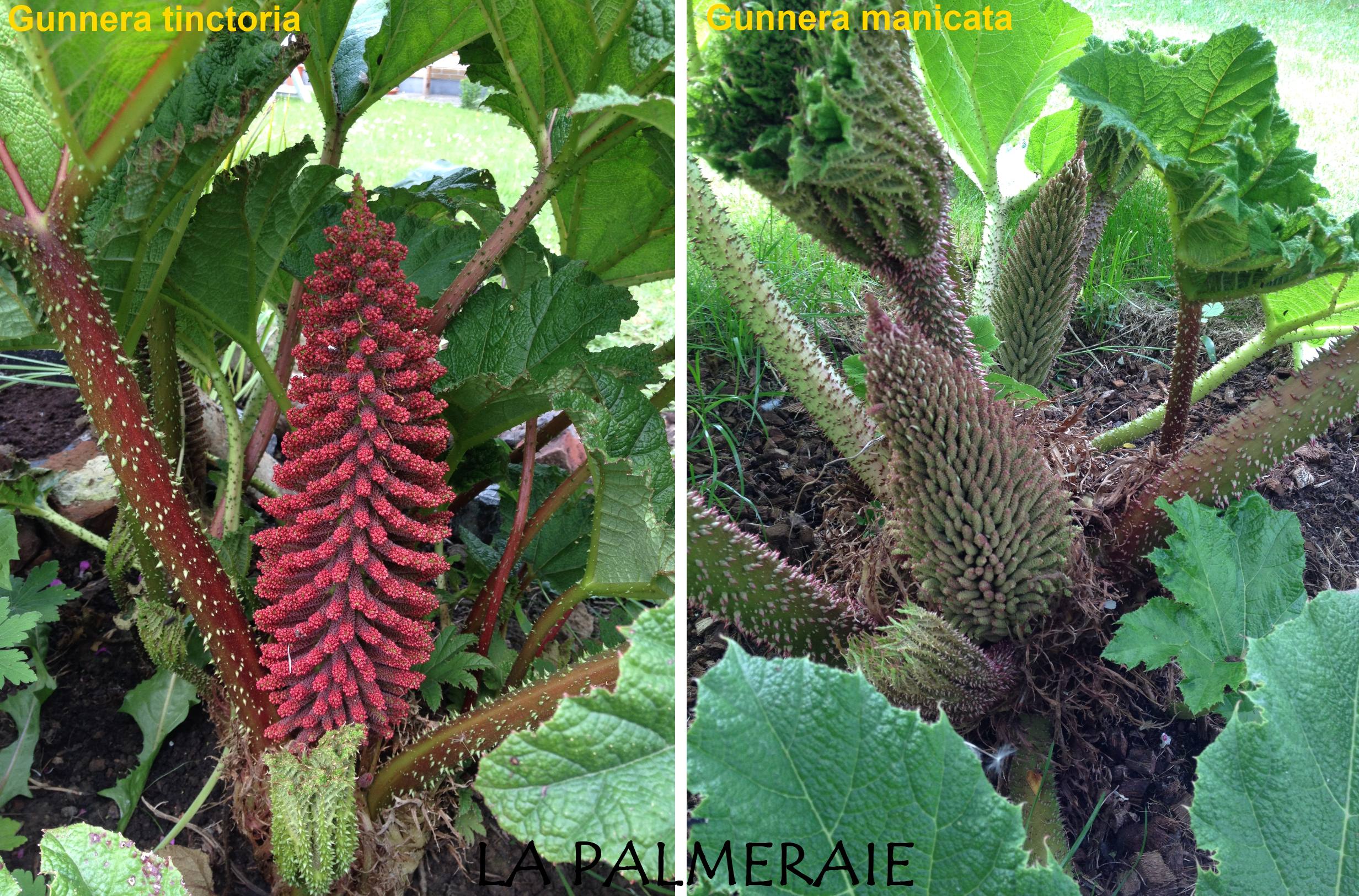 the inflorescence is completely different and absolutely determining. The inflorescence of the tinctoria looks compact, firm and is red. The inflorescence of the manicata is looser, larger and green.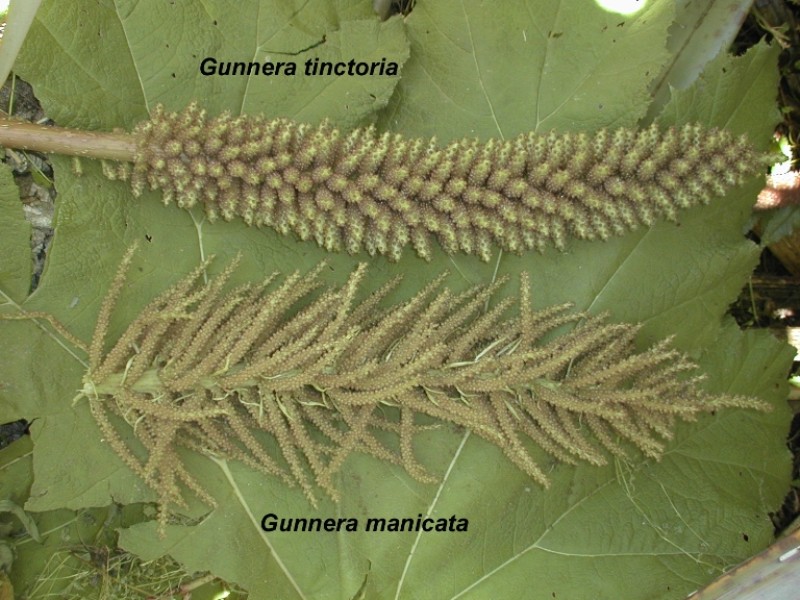 Reference site via Kew: link
© La Palmeraie