Do you have a question, suggestion, comment for La Palmeraie , or are you looking for certain plants? You can let us know by using the contact form below or directly by mail on

We will help you with pleasure!
For questions or problems regarding a particular plant, it is advisable to include a clear picture as well.
Maybe your question can be answered here: FAQ's!
We were already able to help in all these countries!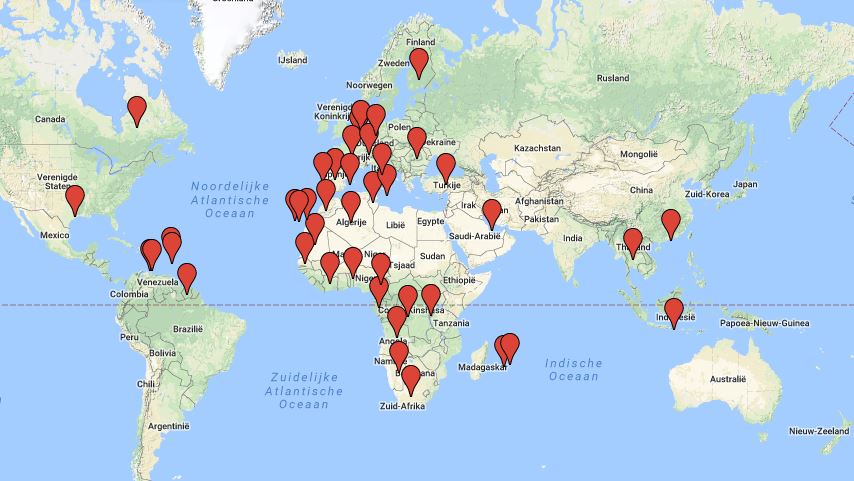 Privacy Statement
"La Palmeraie" does not collect data of users other than the data you fill in yourself, being name and email address and the content of your response or question. The e-mail address will not be made public if you use the right field for this purpose and will only be used to provide you with a personal answer. The e-mail address will not be shared with third parties, except in competitions where this is explicitly stated. The same principles also apply when subscribing to the newsletter, your e-mail address is only used within the mailing application MailChimp to send you our newsletter. Within this application, the administrator can follow whether you open the newsletter and which articles you click on but this is only used to get an idea which information is interesting in order to better match the content to your wishes. "La Palmeraie" is a private website and is exclusively managed by the plant enthusiast Niek with the forum pseudonym "lapalmeraie", to contact via the contact form or directly via