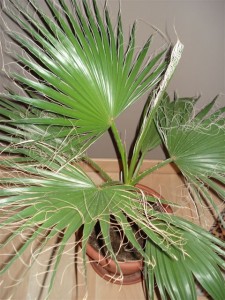 Common name: Desert fan palm, California fan palm or California palm, Petticoat palm
Origin: Southwestern U.S. (California/Arizona), Mexico
Foliage: palmate with thread-like white fibers between the folioles. When the fronds die they remain attached and drop down to cloak the trunk in a wide skirt which gave it its name "petticoat palm".
Exposure: Full sun
Growth rate: Fast
Height: 20 meters / 65 feet
Hardiness: -9°C / 15.8°F
Culture: Ideal for beginners. Germinates fast and easily and doesn't require any specific car. During summer season the Washingtonia filifera can be cultivated outdoors on a terrace as a container plant but should be protected during winter although it does resist frost better than the Washingtonia robusta. The filifera isn't as much found on the market as the Washingtonia robusta.
Use: planted on a large scale in the south of the United States on entire promenades. Think of the well-known boulevards at the coastal areas.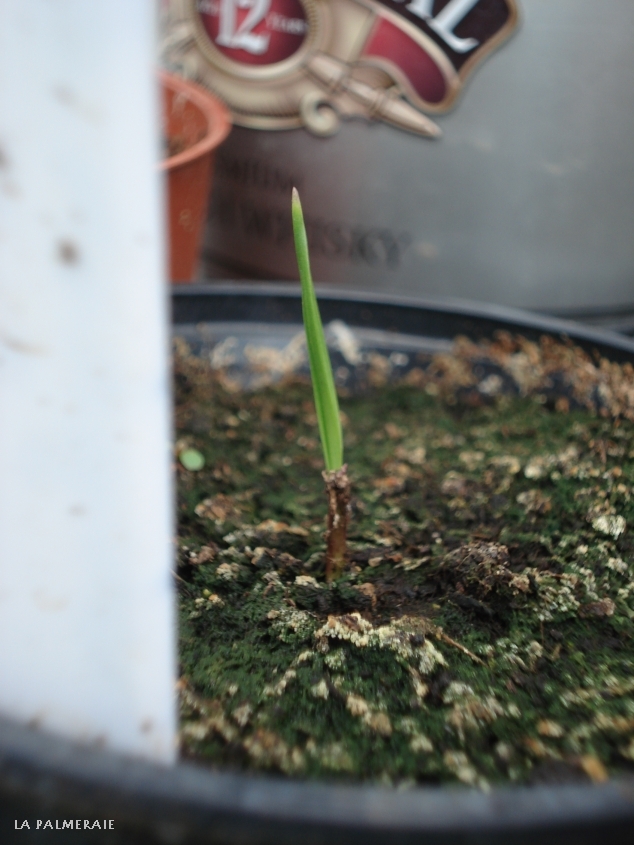 1 month