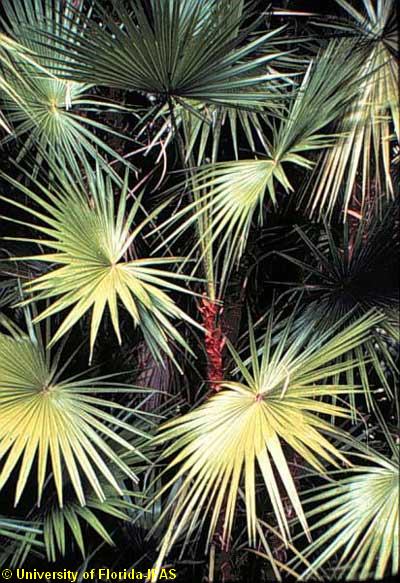 Common name:
Paurotis palm, Everglades palm, Madeira palm
Origin: found in the swamps and periodically flooded forests in Florida and the Caribbean
Foliage: Palmate with orange spines on the leaf petioles
Stem: grows in clusters, slender and covered with fibrous matting
Exposure: Full sun, lots of water, the roots need to have a permanent contact with water
Growth rate: Quite fast in its own habitat but rather slow when cultivated in other conditions.
Height: 5 meter / 16 feet
Hardiness: -4°C / 24,8°F

Culture: Seeds germinate very easily at 25-35 ° C. This beautiful and little-known palm requires a lot of warmth and water for optimal growth. With enough space, it becomes very wide (several meters!) in clusters with multiple stems. It may occasionally tolerate some frost, but will still be better of without.
Use: A beautiful palm tree with light-green leaves above, and silver underneath, which naturally grows in the well-known Everglades in Florida. Because of its multiple stems it has a striking and recognizable appearance. Crazy enough, he is hardly offered for sale here. Ideal as a container plant that should be placed on the sunniest place in the garden from April to October.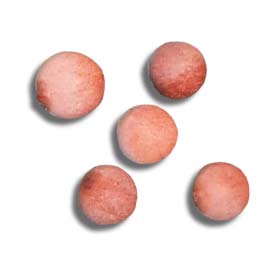 Seeds