Bamboo gives without a doubt a tropical look to your garden. This exotic plant can also be planted in garden but be careful! Some species are running and can quickly conquer your garden and those of the neighbors as well. To avoid this, use a rhizome barrier or keep your bamboo in a container. This article provides you with a visual step by step manual for potting your bamboo in 8 steps.
Step 1


Drill drainage holes at the bottom of the container
Step 2


Spread a layer of hydrograins on the bottom for an optimal drainage.
Step 3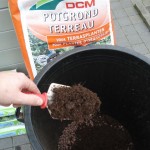 Fill the container with a good quality soil.
Step 4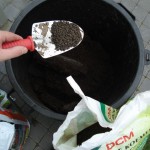 Mix in an organic fertilizer for good grow results and a healthy bamboo groove.
Step 5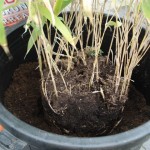 Place your bamboo in the container and fill up with more soil.
Step 6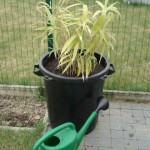 Give plenty of water till it pours out from the bottom.
Step 7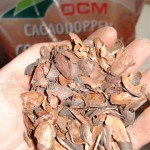 Cover up with wood chips or an other organic material to prevent weed to grow and prevent to ground from drying and as isolation.
Step 8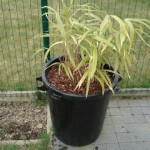 Water again to establish the wood chips.
© La Palmeraie