To ensure that your palm grows optimally, it is important that the roots get enough space. You will best repot a palm as soon as roots grow from the bottom of the container. Potting in a larger pot will temporarily inhibit growth; the palm first uses its energy for the creation of new roots. But growth will certainly increase soon afterwards. This article provides you with a visual step-by-step manual to re-pot your palm in 8 steps.


Step 1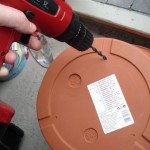 Drill drainage holes at the bottom of the container
Step 2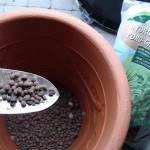 Spread a layer of hydrograins on the bottom for an optimal drainage.
Step 3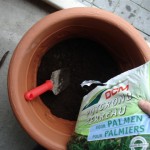 Fill the container with a good quality soil.
Step 4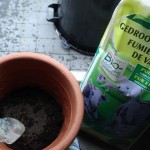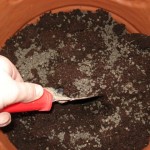 Mix in an organic fertilizer for good grow results and a healthy palm.
Step 5


Place your bamboo in the container.
Step 6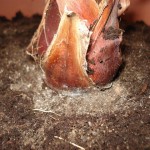 Fill up with more soil and press slightly down. The tronc base should be maintained at the same height as it pas potted before as shown on this picture.
Step 7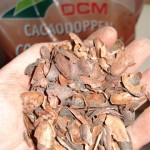 Cover up with wood chips or an other organic material to prevent weed to grow and prevent to ground from drying and as isolation.
Step 8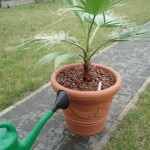 Give plenty of water till it pours out from the bottom.
© La Palmeraie