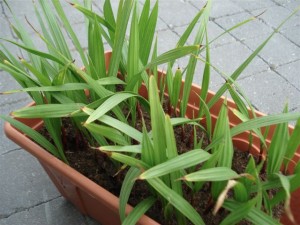 Palm seeds are usually sown by many in a single pot. That way, space and potting soil are saved. After the seeds have germinated, the pot soon fills with seedlings. To avoid them to have compete against each other, they must be transplanted. This will provide sufficient space for the development of each seedling and it will grow better and faster.
The exact moment to transplant, depends on the species and the growth rate. Generally spoken the seedling is transplanted when is starts growing its second leaf. This artikel provides you with a visual, step-by-step manual to transplant your palm seedlings in only 7 steps.
Step 1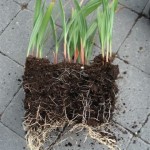 Remove the container gently.
Step 2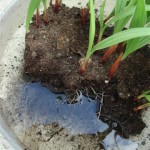 Immerse the entire root ball in lukewarm water and leave it soak for a while. This will drain the soil from the roots.
Step 3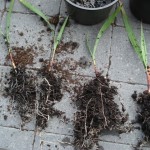 Gently separate the seedlings without damaging the small roots too much.
Step 4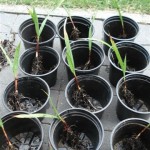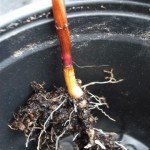 Place every seedling in its own container.
Step 5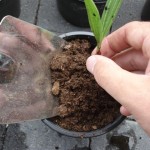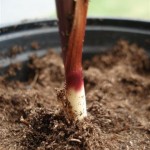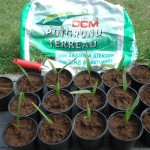 Fill up with a good quality potting soil. Try to plant the seedling at the same height as it was before.
Step 6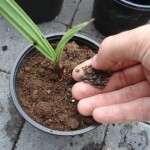 Add a little bit of organic fertilizer.
Step 7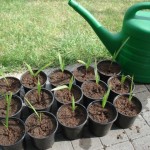 Give plenty of water till it pours out from the bottom. Afterwards place the seedlings somewhere sheltered from the elements for the next couple of days, the time for them to recover.
© La Palmeraie