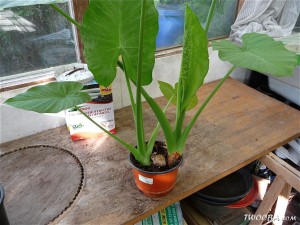 In this article, a Dutch hobbyist Eduard shows how to easily take of runners from the Alocasia (Elephants ear). The plant used in this article is a Alocasia macrorrhiza but the method can be applied to all Alocasia species. He is using this method on this plant for years now and can harvest up to 6 runners every year.
Step 1
Time to separate this plantes, the roots are already growing through the drainage holes.
Step 2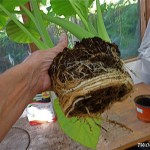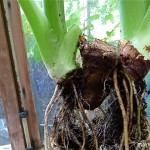 The plant is taken out of the pot and as much soil as possible is gently removed from the roots.
Step 3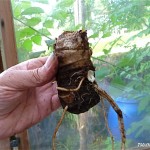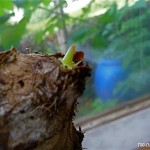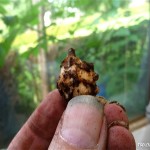 Small new plants are broken of the tubercule in the way that only the main tubercule remains. We can even see a new plant which can be taken of next time. In the pot he also found some small independent tubercules.
Step 4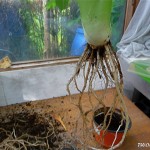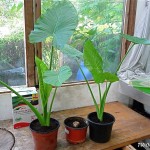 Every plant which has its own roots is potted again. This time they had already developed a lot of roots but even with less the will survive. The small independent tubercules were potted into the same pot as the mother plant.
Photos: Eduard
© La Palmeraie