Common name: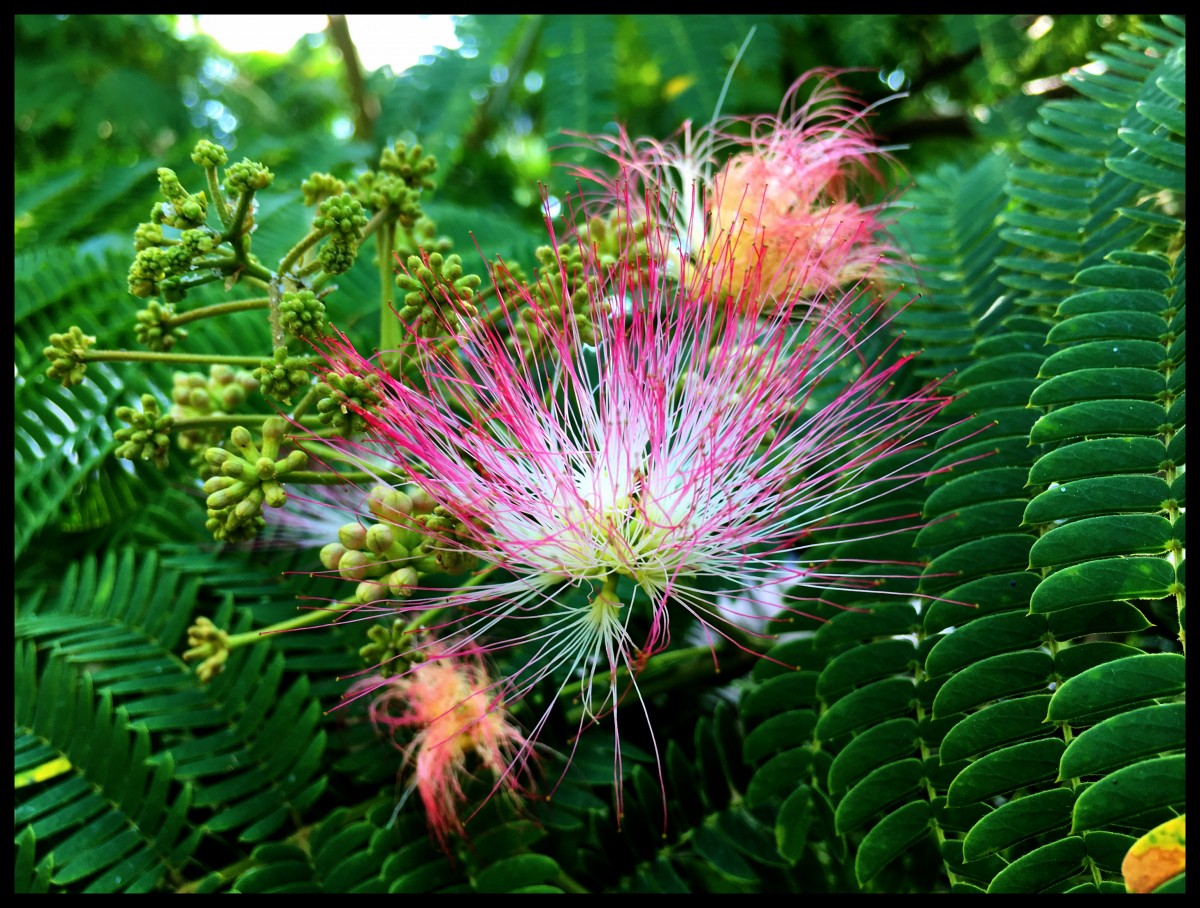 Persian silk tree, sleeping tree
Origin: Iran, Pakistan, Himalayas, China, Japan and Ethiopia
Leaf: deciduous, the divided leaves folds at night
Flower: Light pink inflorescences, July-August
Trunk: Grey-green
Emplacement: Full sun
Growing rate: Fast
Height: 8-15 meter (26-49ft)
Hardiness: -15°C (5°F)
Reproduction:
Albizia may be propagated by sowing or grafting. The Albizia cannot be reproduced by cuttings nor by air layering. The trees in the local garden centre are usually grafted. The advantage is that they bloom faster, often from the very beginning. The disadvantage is that the graft remains a sensitive area and if the tree freezes down, it may not sprout again.
Care:
The Albizia requires little specific care. Pruning is not necessary, unless a certain branch is in the way. It is best placed in full sun on a well-drained spot. It does not like wet soil and doesn't like transplanting when it comes to larger specimens.
Winter care:
In regular (milder) winters, no specific protection is required. For more severe winters (colder than -15°C / 5°F), wrapping is recommended.

Growing rate: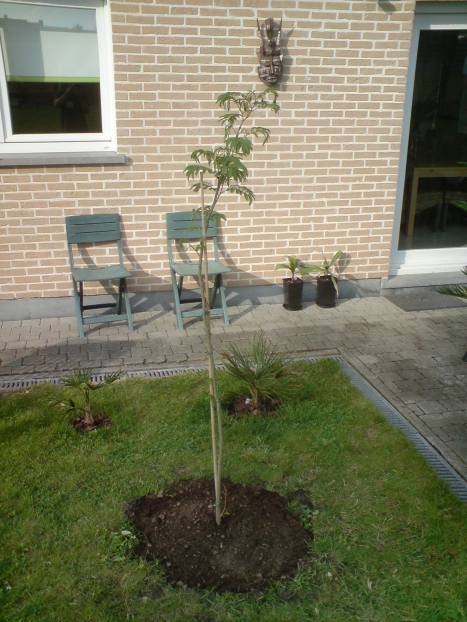 2010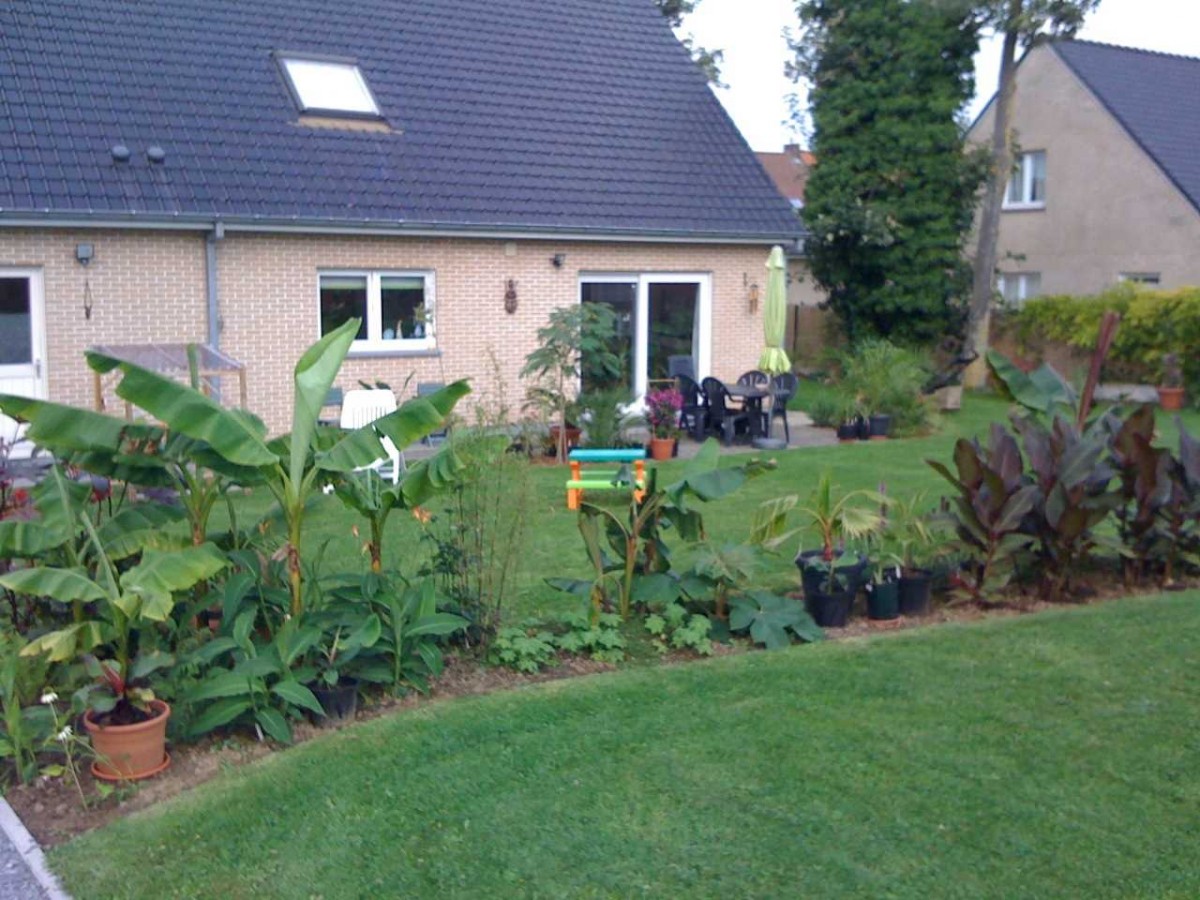 2011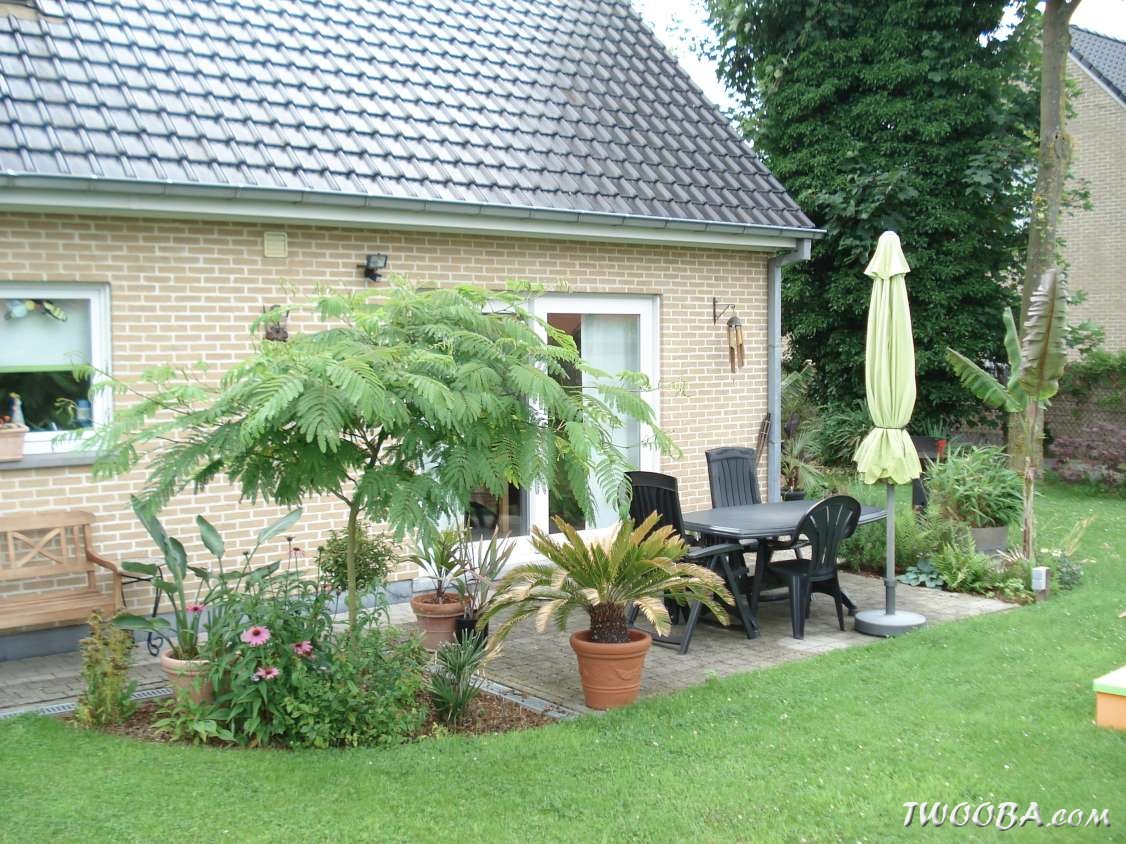 2012
2013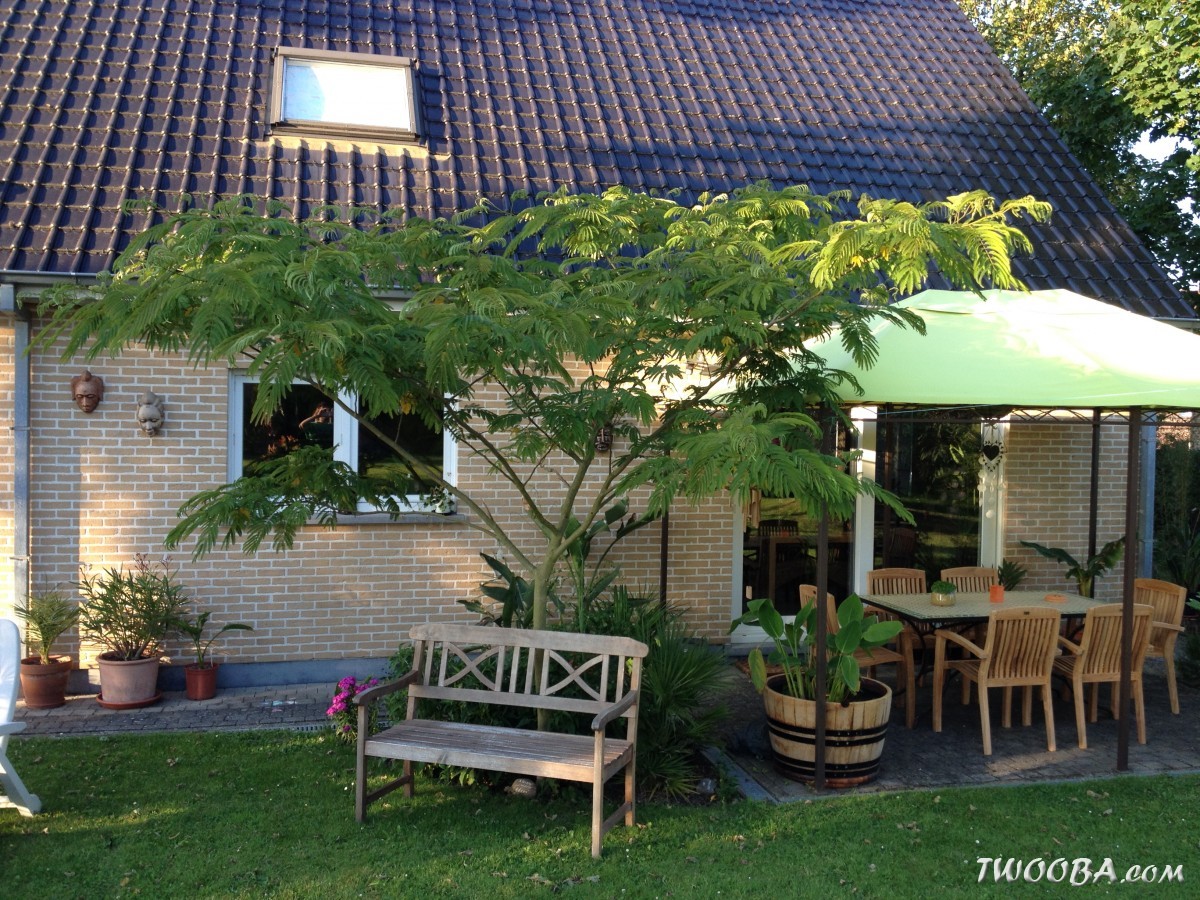 2014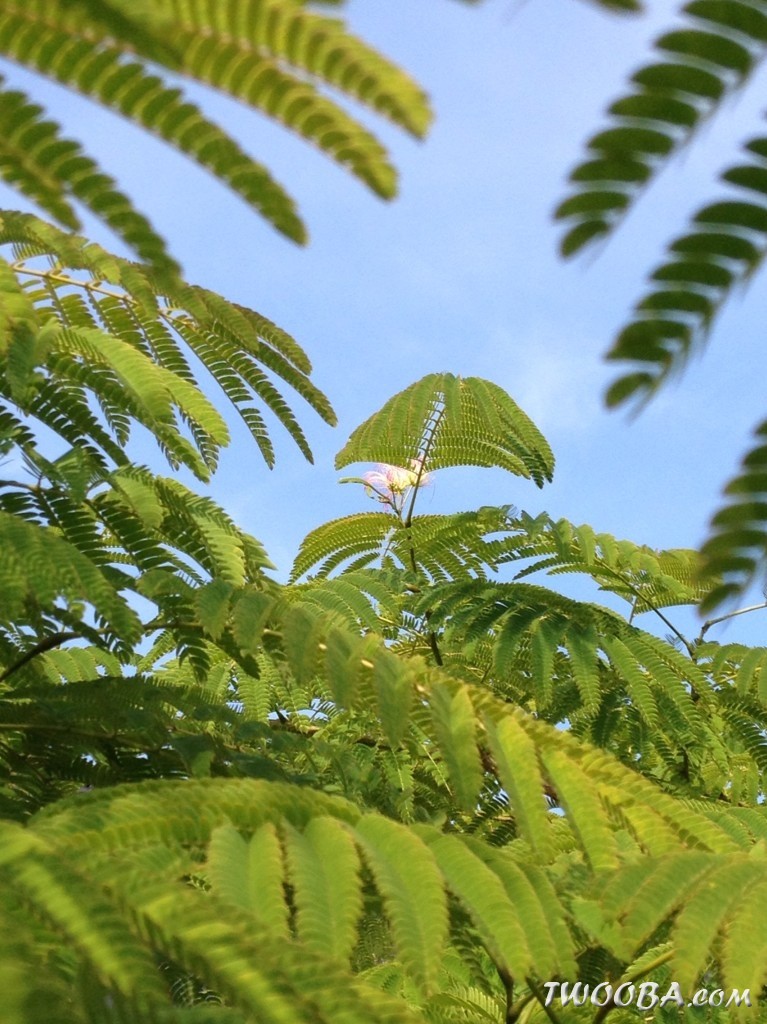 2014: First flower!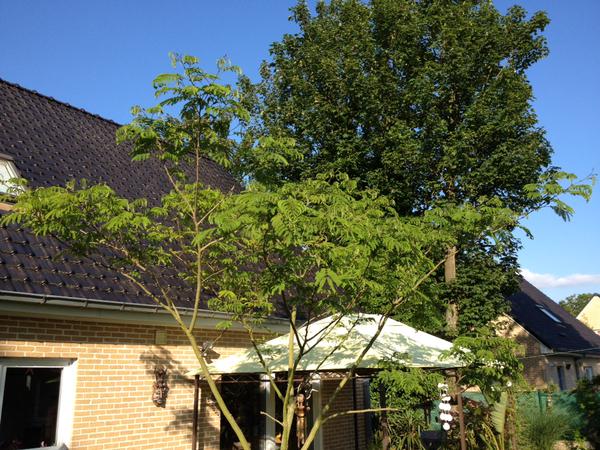 2015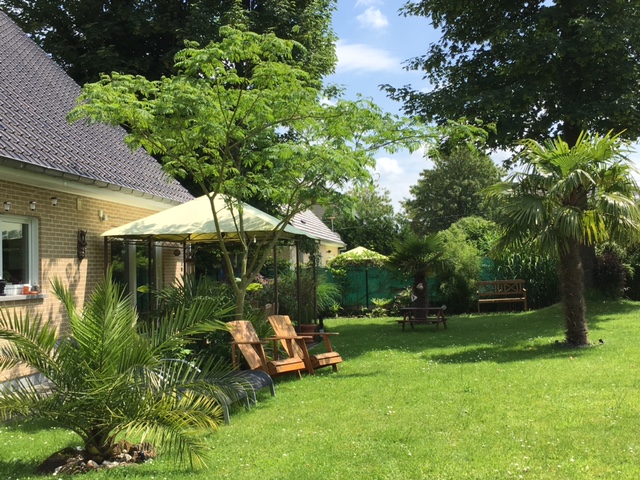 2016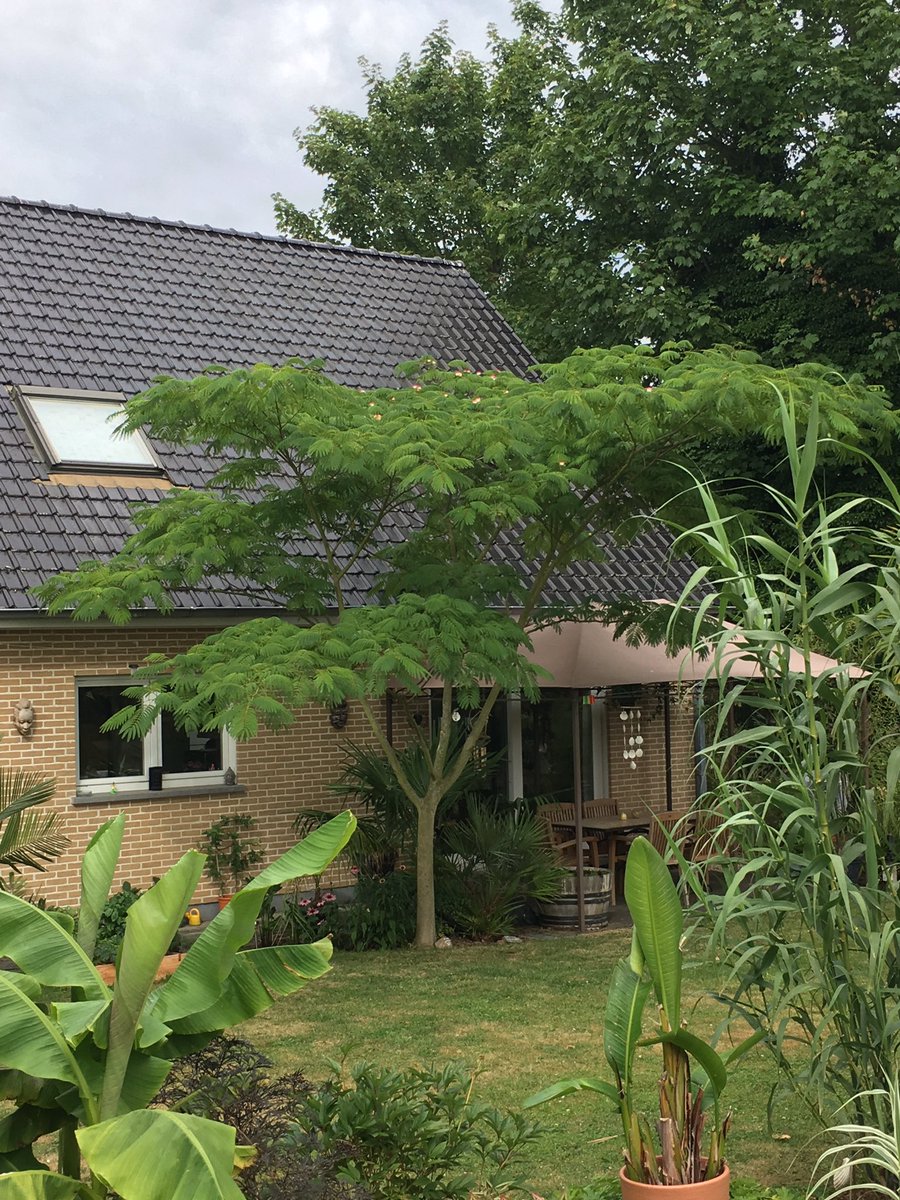 2017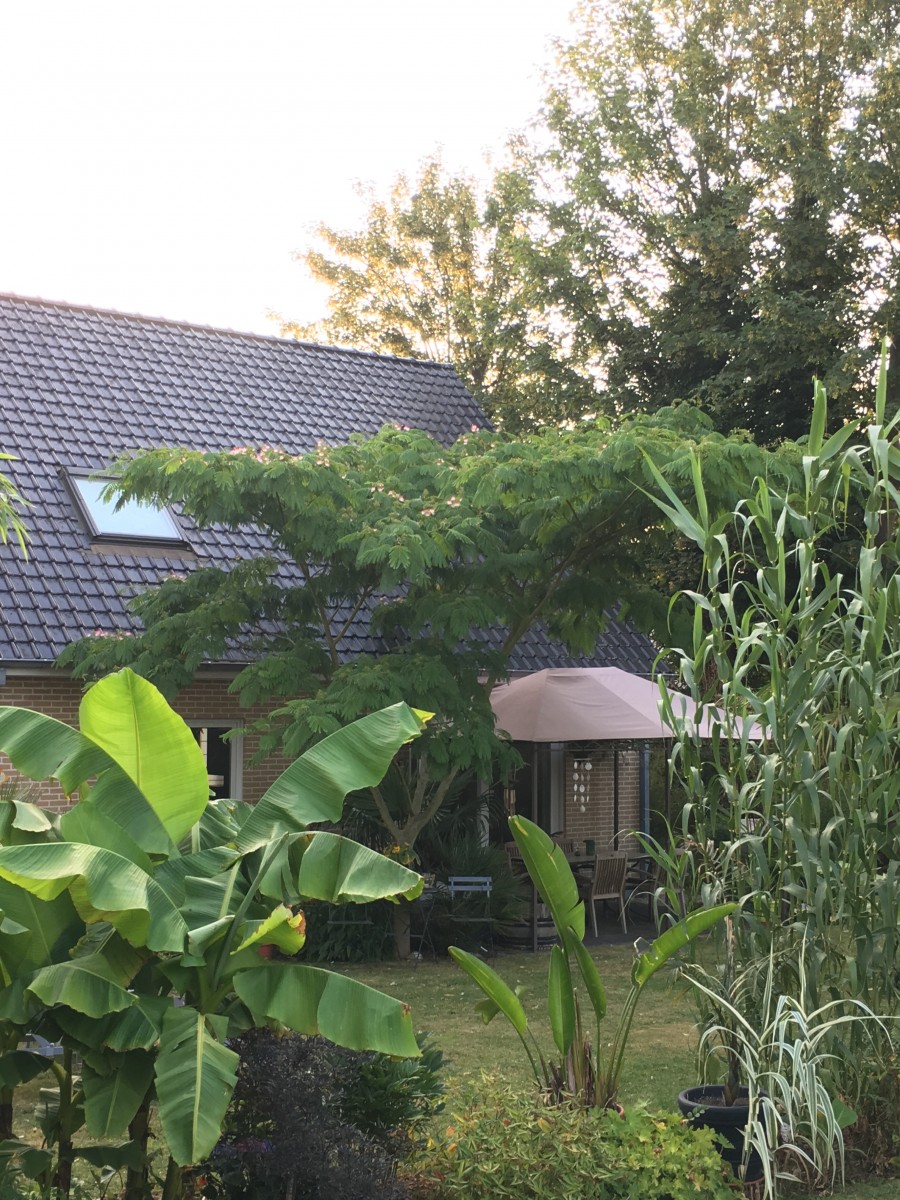 2018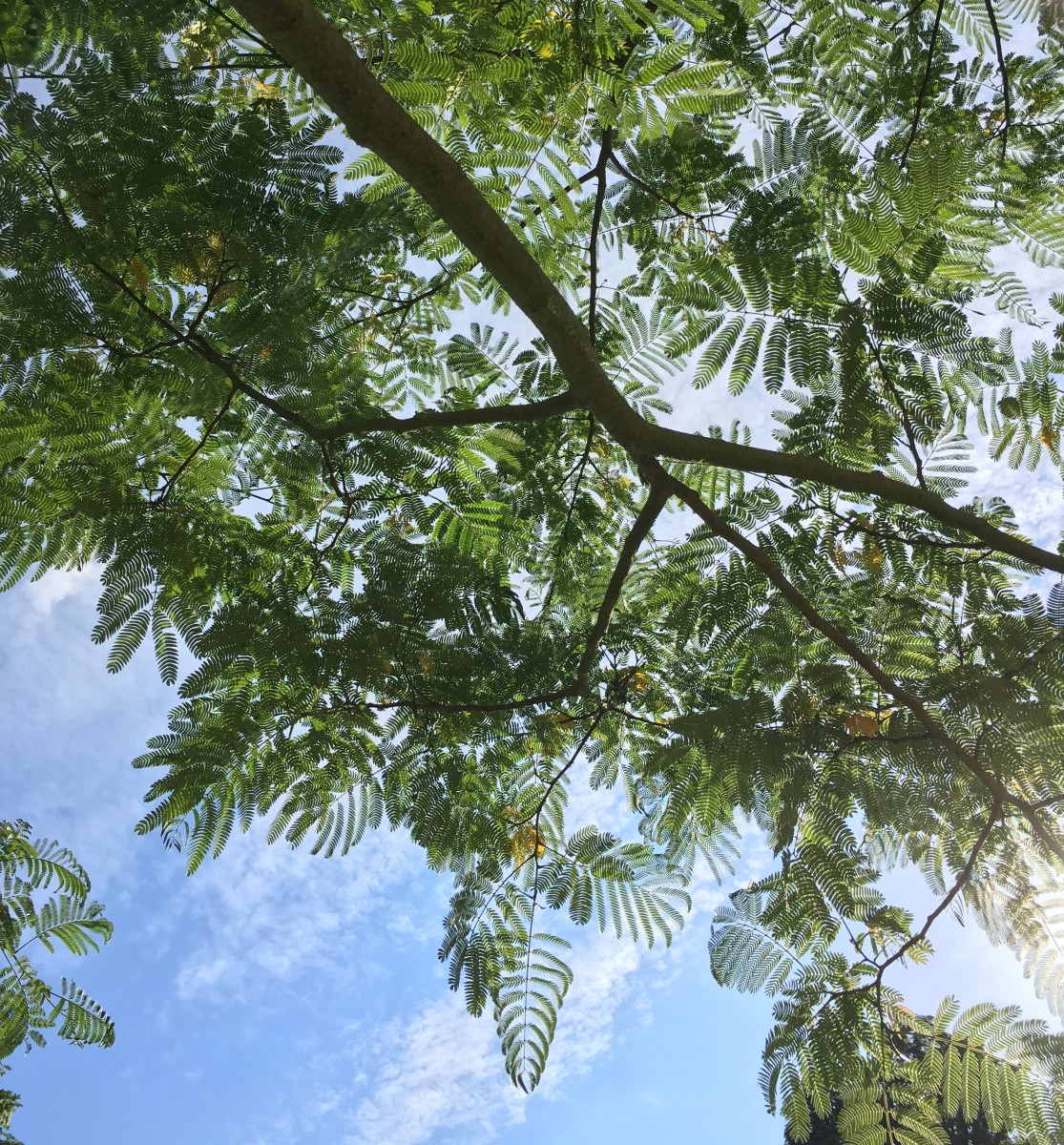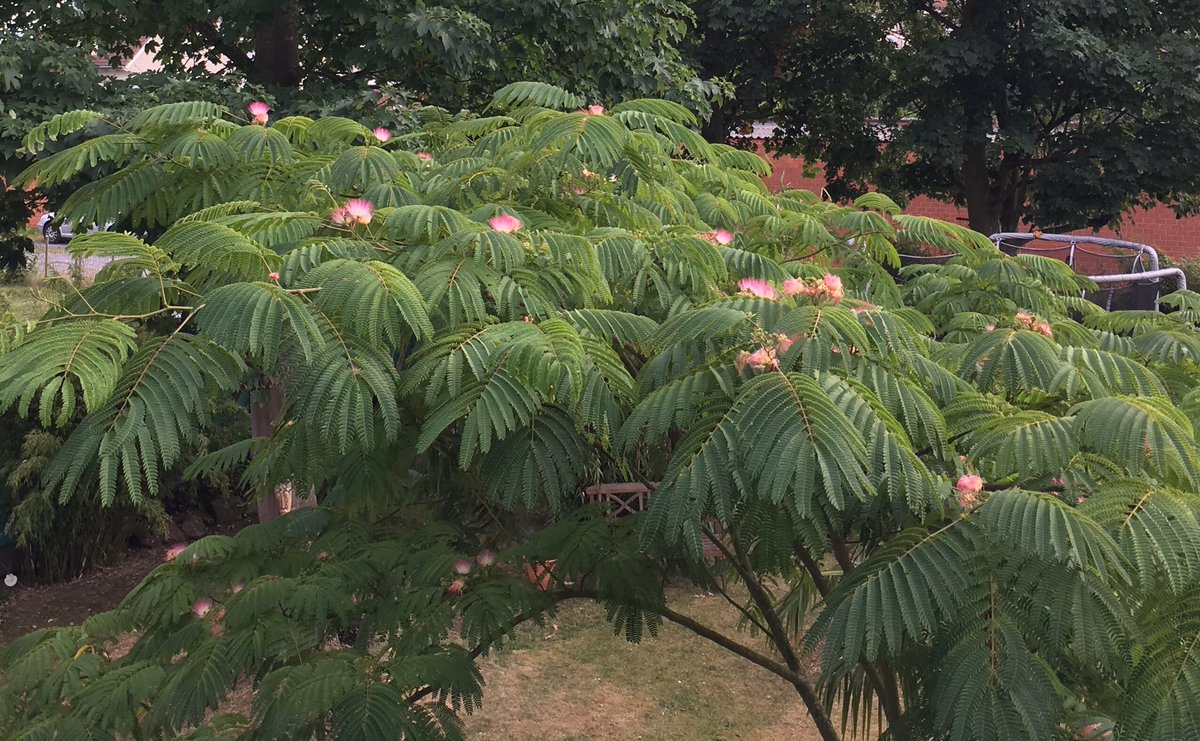 Popular cultivars:
There are quite a lot of cultivars on the market, below the most common ones
Albizia julibrissin 'Summer Chocolate'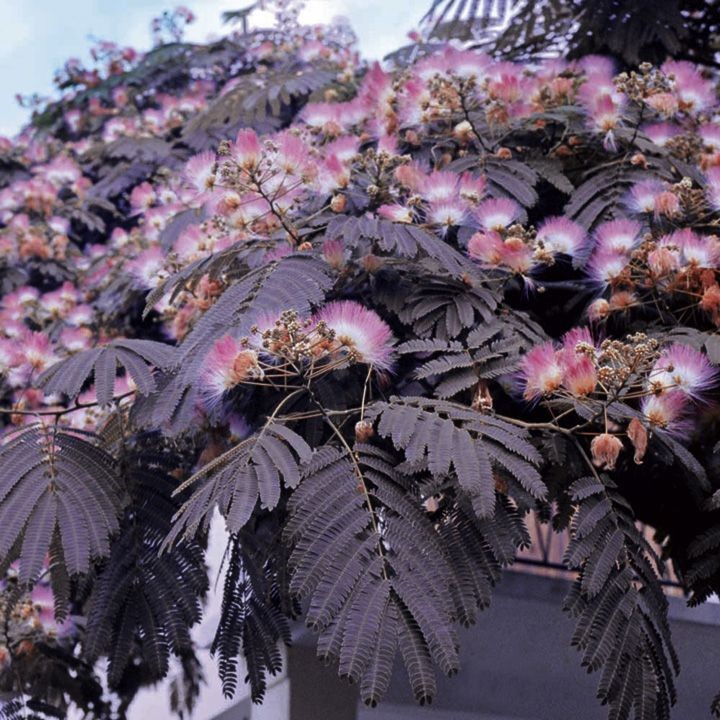 Striking variety with dark colored leaves. Very popular and much sold. However, it is less hardy and can only survive without protection during milder winters and on a favorable spot.
Albizia julibrissin 'Rosea'
The colour of the leaves ranges from green to pink.
Albizia julibrissin 'Ombrella (Boubri)'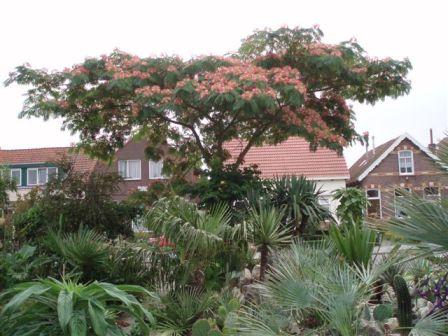 Wide parasol-shaped leaf crown.
Albizia julibrissin 'Ernest Wilson'
Similar to the Boubri but grows more in height.
Albizia julibrissin 'Evi's Purple'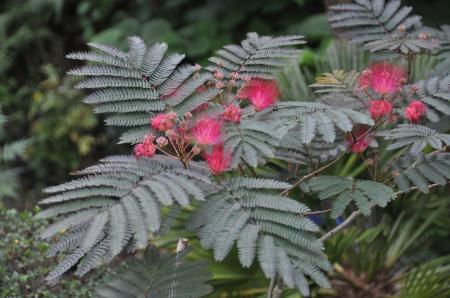 Albizia julibrissin 'Evi's Pride'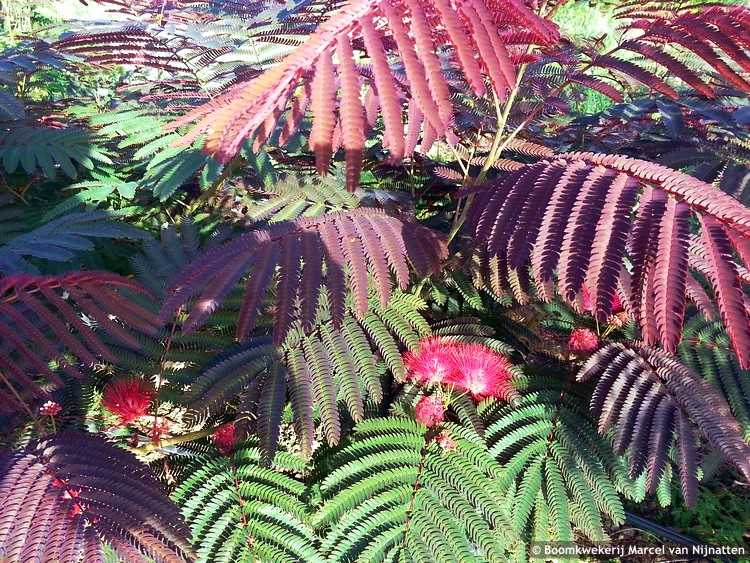 Striking variety with the leaves colour to burgundy red. Hardiness similar to regular julibrissin and therefore a good alternative to Summer's Chocolate. Here in the garden, however, the growth is disappointing.
Albizia julibrissin 'Shidare (Ishii weeping)'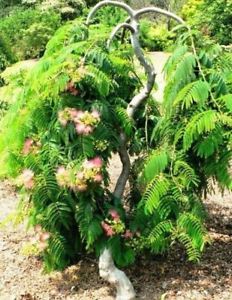 Rare species with sagging branches.
© La Palmeraie