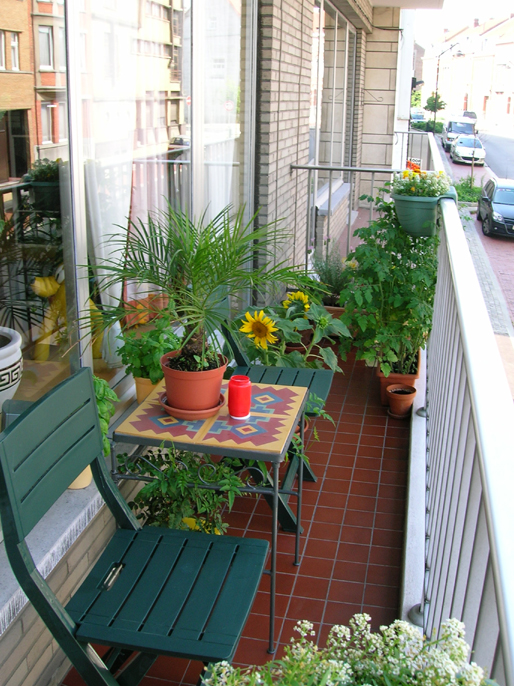 If you only have a balcony at your disposal, there is certainly no reason not to keep exotic plants. There are plenty of possibilities. And even if there are certain restrictions, a balcony often has some advantages as well. On this picture you see our first "own garden"! In this article we already give some useful tips.


Atmosphere!
Because the balcony is usually clearly visible from the house, it is important that the balcony radiates an inviting atmosphere. This can easily be achieved by paying attention to a few details.
For instance, always use the same pots or containers so that it looks more consistent.
Also decorate the balcony with a table and chairs, a garden bench or sitting area. With a lantern, candles or possibly a suitable statue you can finalize it.
With a reed mat or bamboo fence a boring wall or balcony fence can also be covered or a waste container can be neatly hidden. That is not only more enjoyable, it also provides more privacy.
Make sure you have evergreen plants so that it is still worthwhile during the winter.
Keep in mind the growth of the plants. Some species quickly become too big. In terms of palms, Trachycarpus is therefore not recommended. Rather opt for a Chamaerops that remains much smaller but can still get a considerable size.
With a small pond you can easily add some life. There exist ready-to-use water falls, but you can also create a mini-pond yourself with a wine barrel.
By using hanging baskets or hanging pots on the wall you create depth. There are special cloths for the wall to create a vertical garden.
Herbs and certain vegetables are perfectly suited for growing in smaller containers. This way the garden is also useful for the kitchen!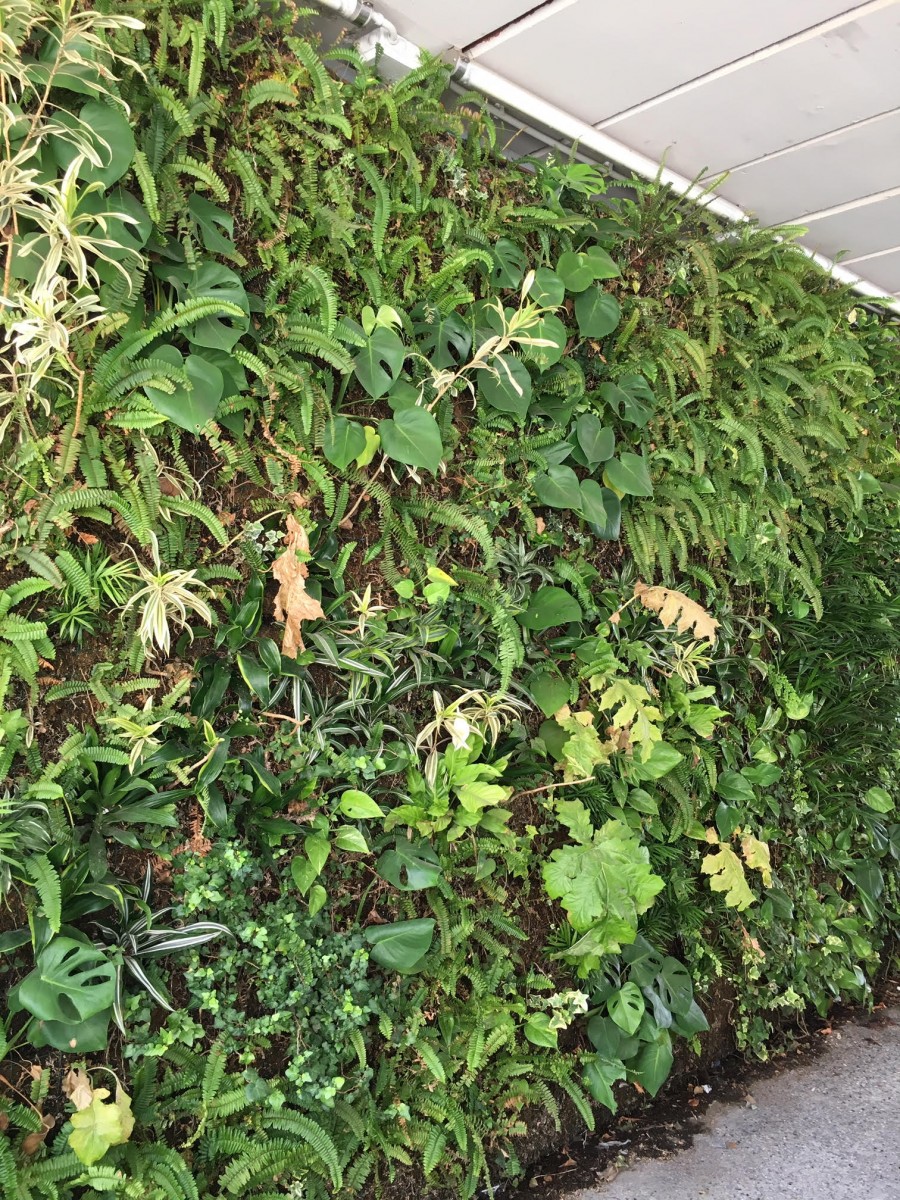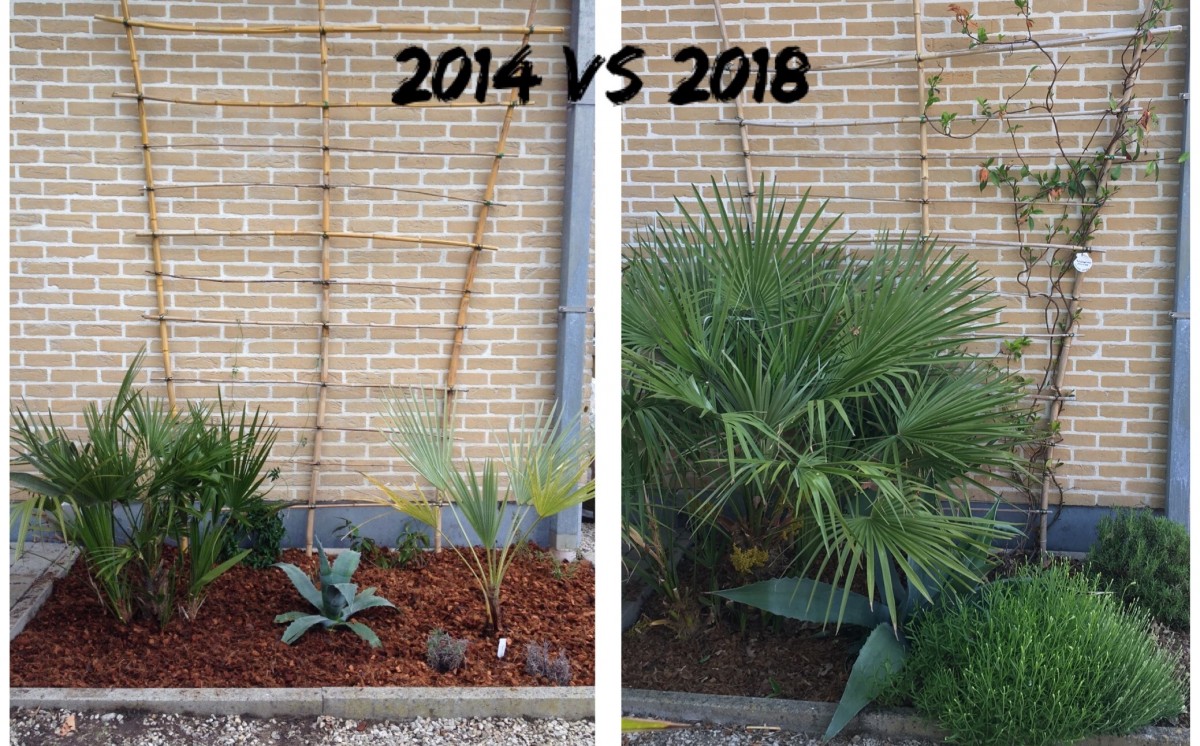 Chamaerops humilis; growth in 4 years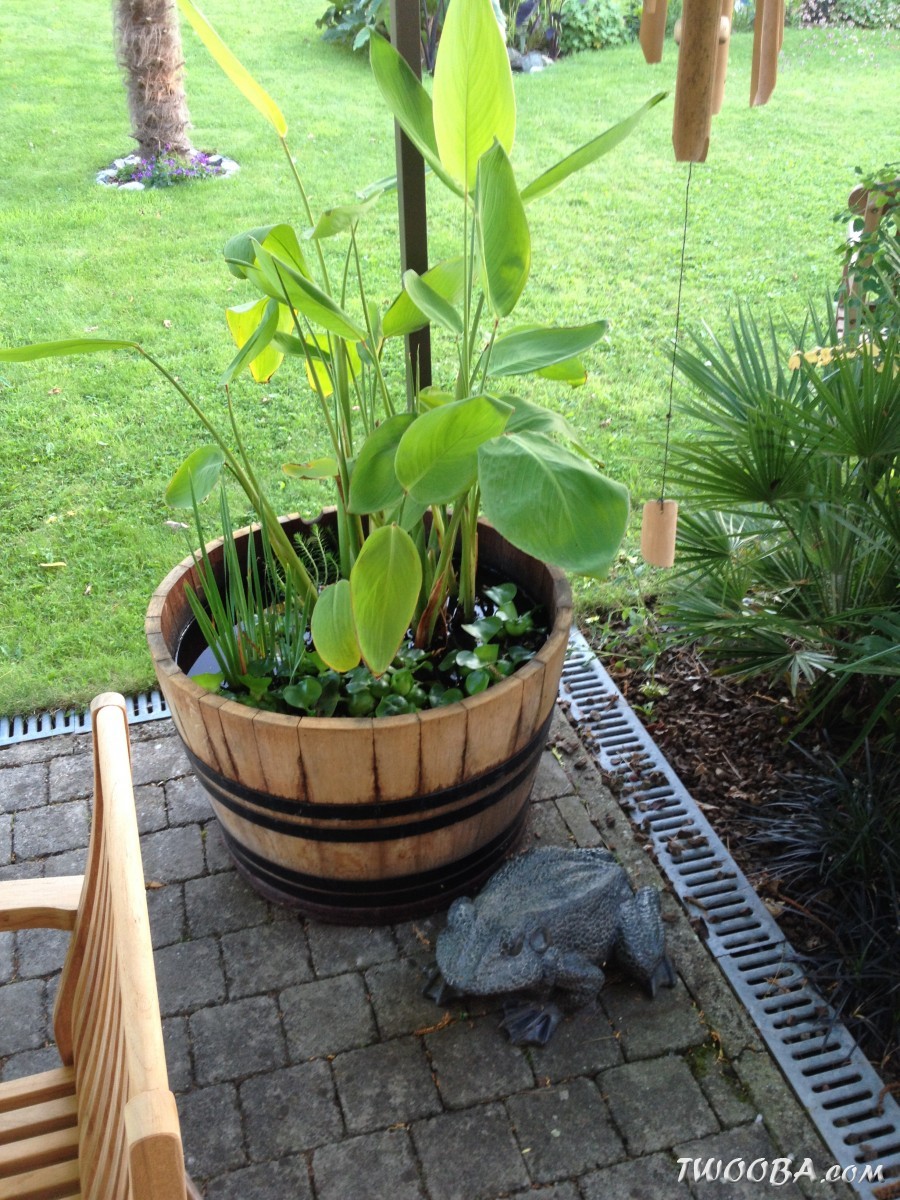 © La Palmeraie