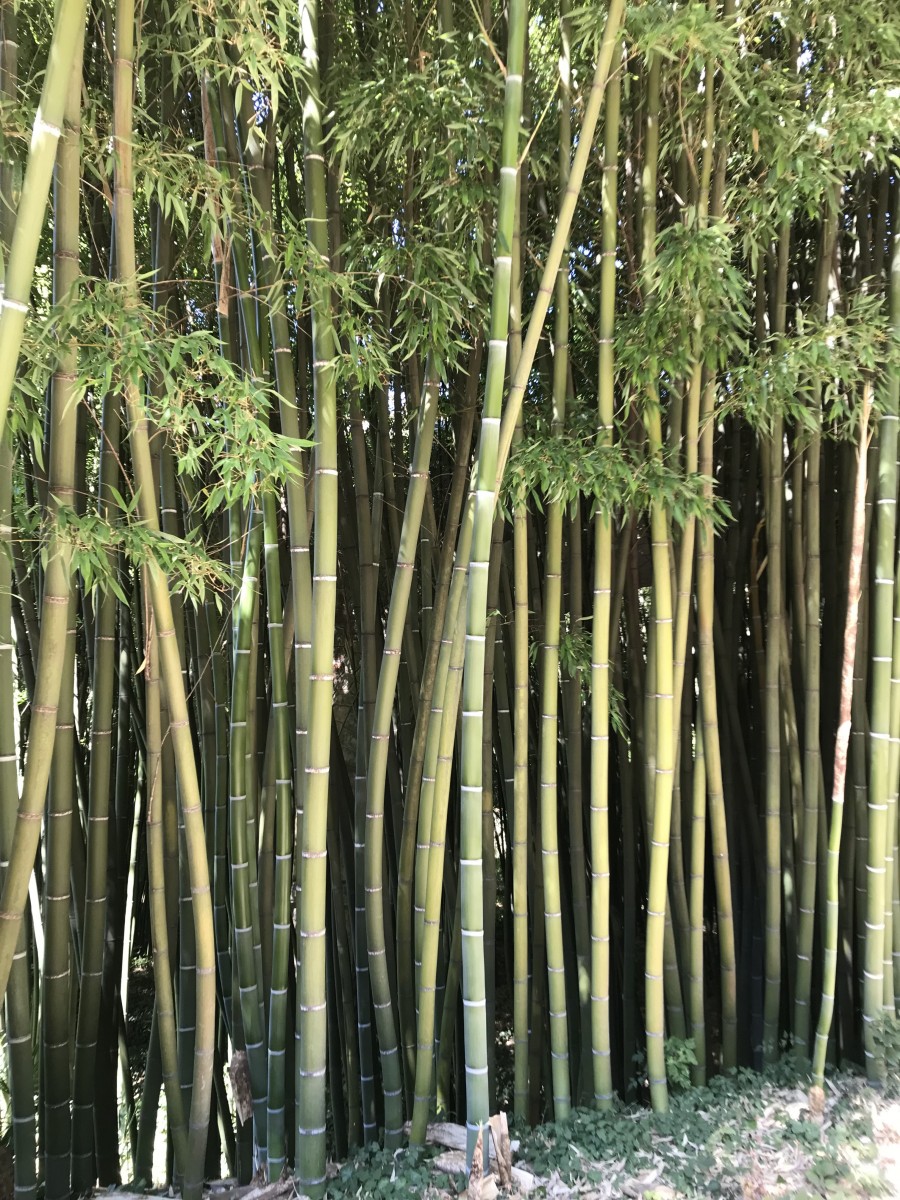 This summer, after 20 years, we went back to the beautiful Cevennes, in the south of France, near Alès. Of course a visit to the largest bamboo forest in Europe is a necessity. In this article we give a short impression of the visit.


Bambouseraie De Prafrance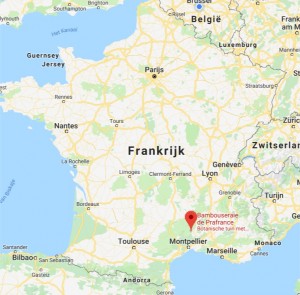 The park is located in Anduze, a nice tourist town, west of Alès and about an hour's drive from Montpellier. The famous little steam train stops in front of the park but it is also easily accessible by car and there are plenty of parking spaces.
The visit takes on average about 2 to 3 hours especially if you really take your time to enjoy the scenery. For the children there is also plenty to do which makes the visit worthwhile for the whole family. Dogs are also allowed.
The signs are all multilingual (French, English) and the guided tour was also very interesting, even if you already know quite a few things about bamboo. There are unique cross-sections of the root system (running vs. clumping) and also one of a culm. It is a lovely walk in the park with a lot of variation; the Laotian village, a spacious Japanese garden, a bamboo maze, greenhouses and ponds.
At the exit there is even the possibility to buy plants and other related items. At the entrance there is a snack, but Anduze is also an excellent base to get a bite to eat. For a refreshing swim afterwards, there are plenty of places along the river when you drive towards Mialet or Saint-Jean-du-Gard.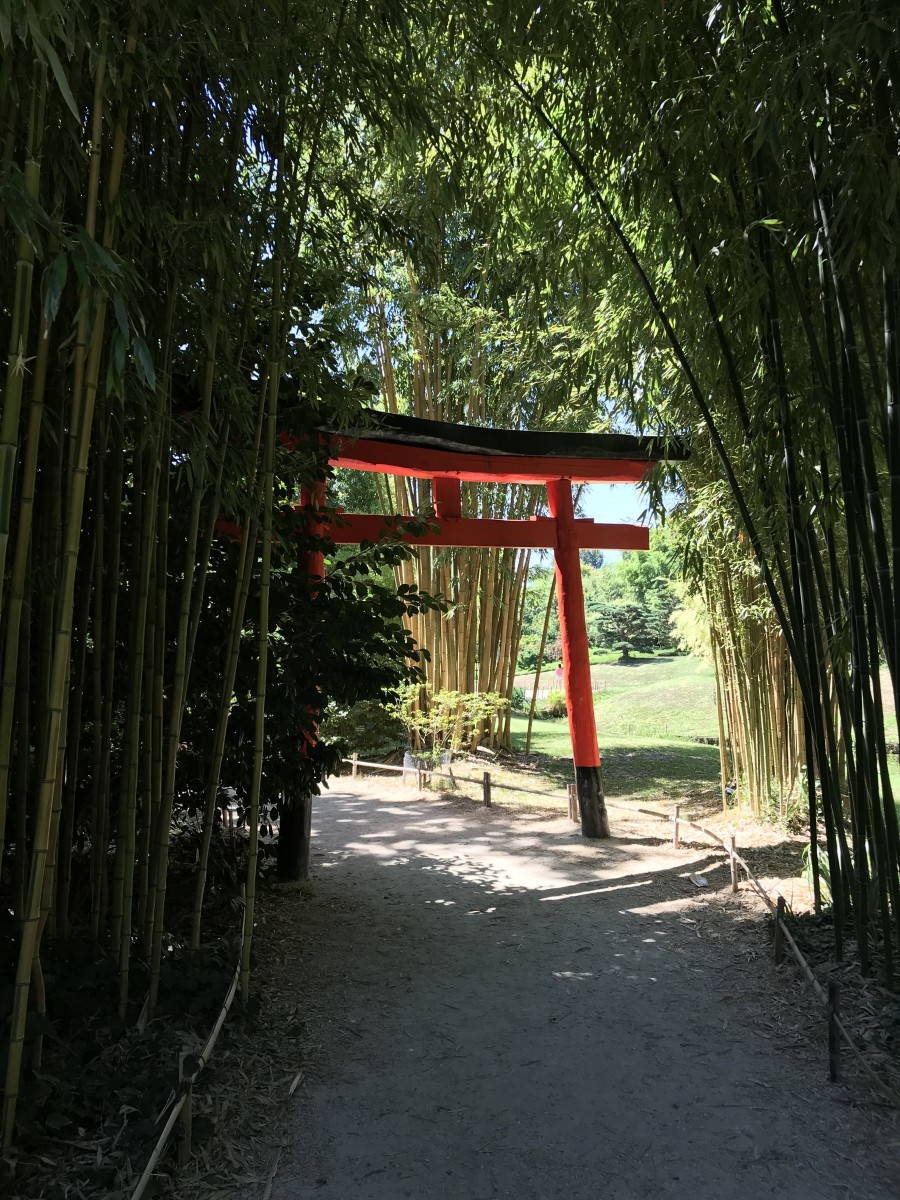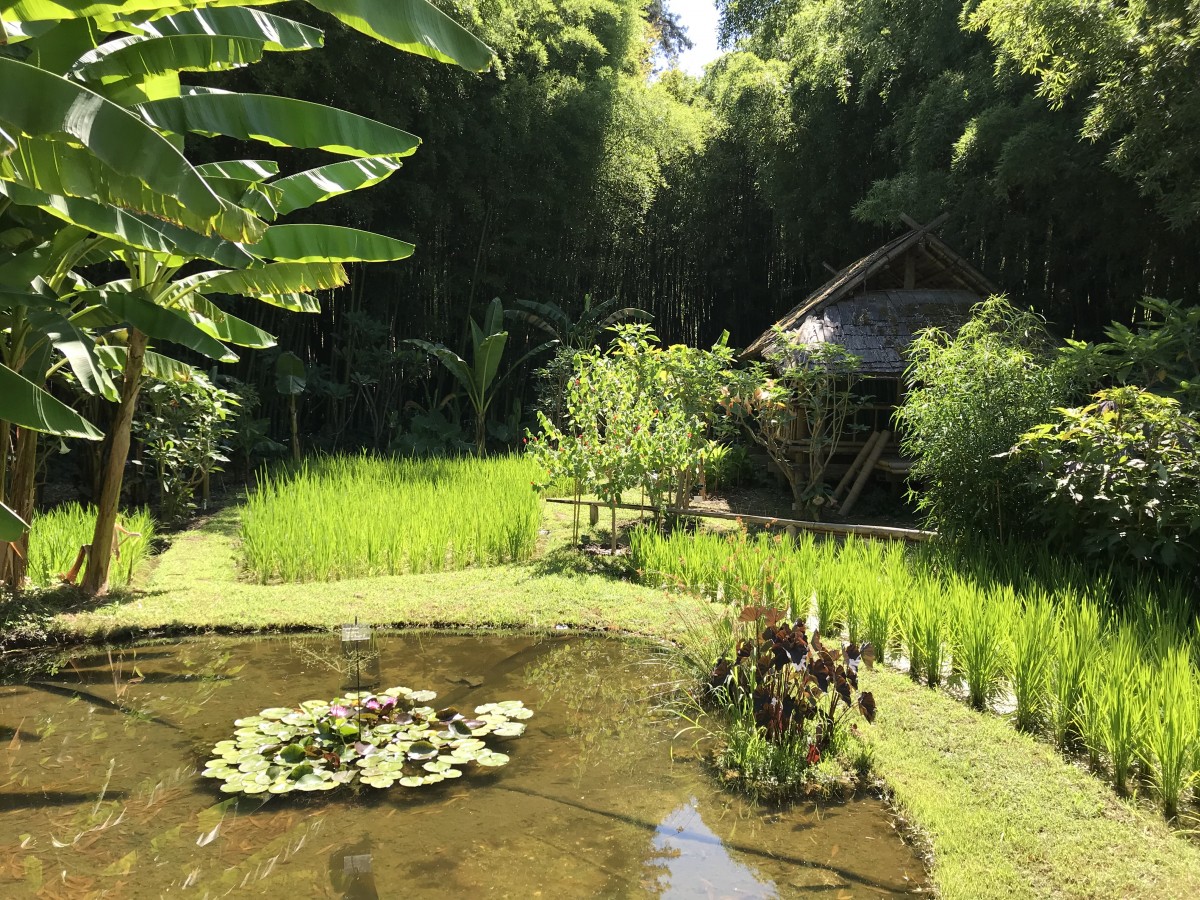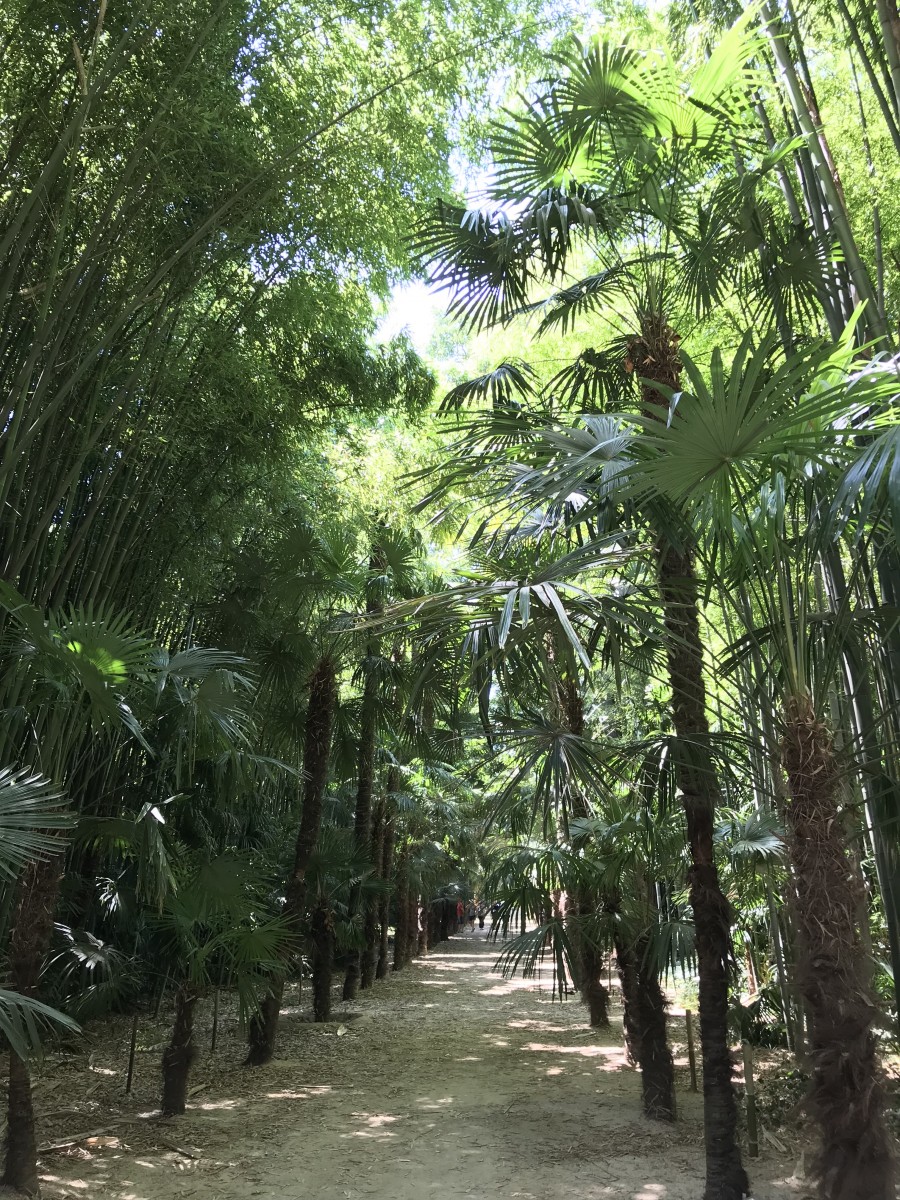 Trench as root barrier
cross section: clumping vs running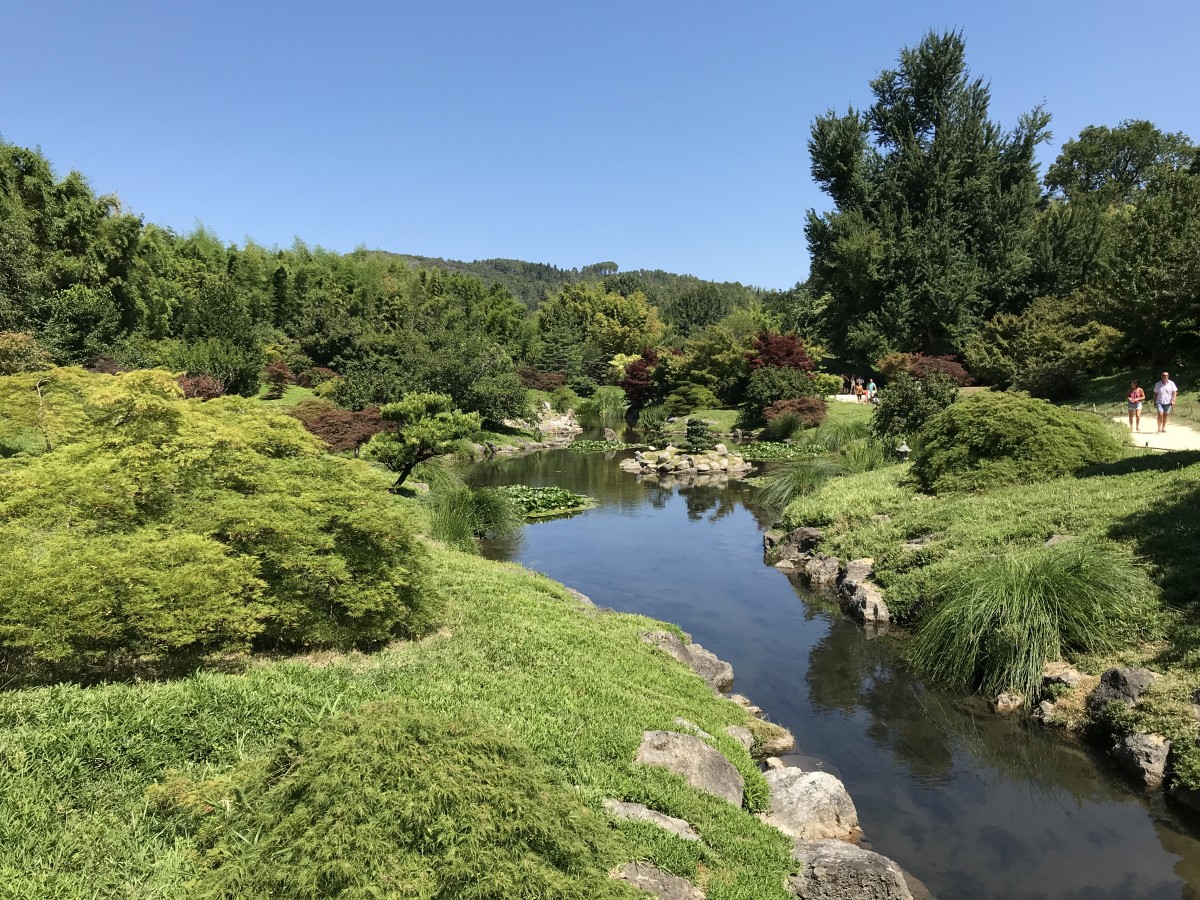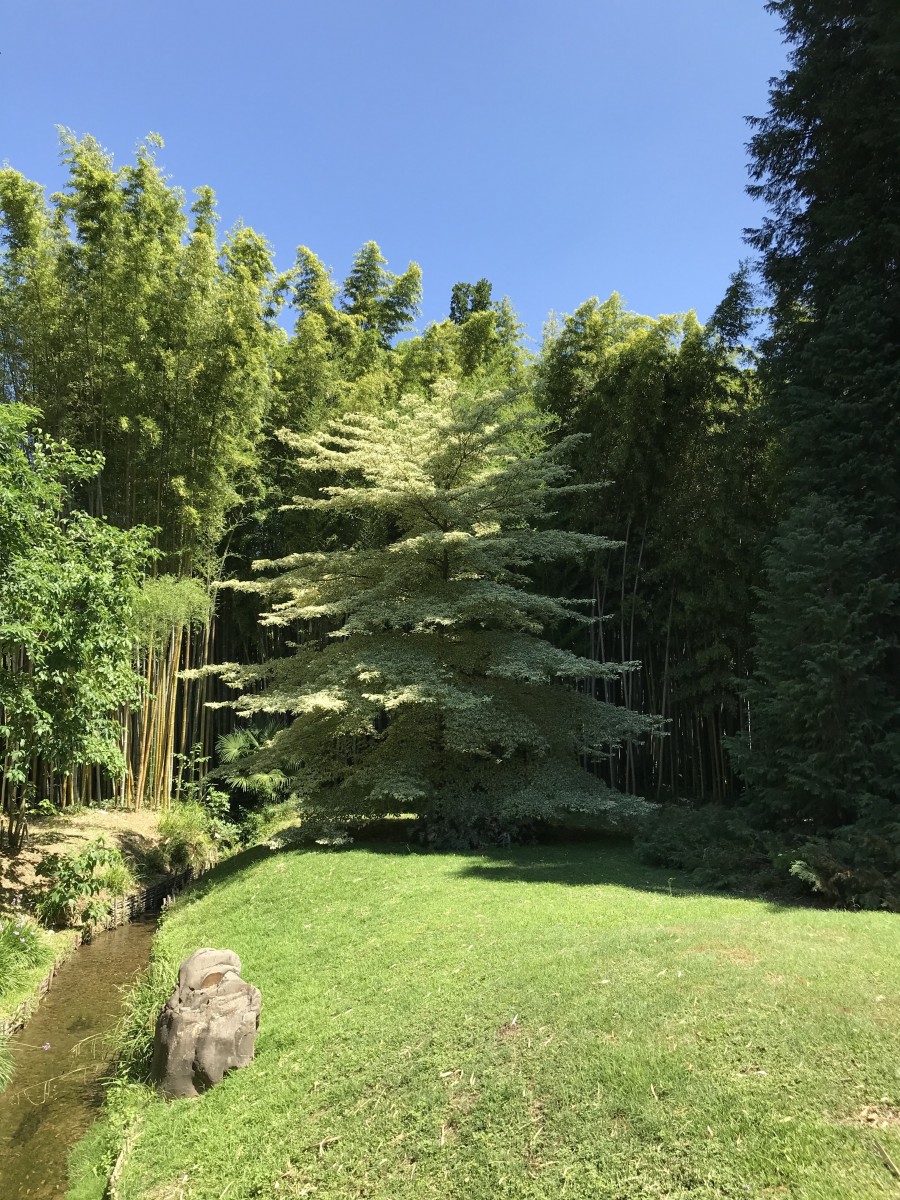 Cornus contreversa 'variegata'
© La Palmeraie